June 14-16, 2024
Online Registration|Health Form|Packing List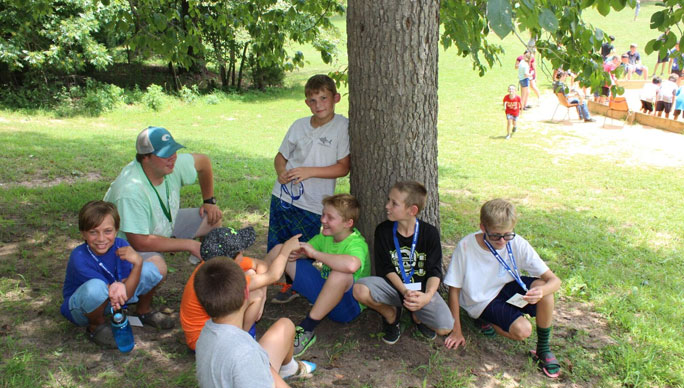 Cloverbud Camp is designed to introduce children ages 5-8, to the 4-H Camping experience. Campers will experience the fun and excitement of the 4-H camping program by learning new things, singing camp songs, and participating in hands-on activities.
Cost
Campers: $135 ($130 for early bird before April 25, 2023)
Trained Teen & Adult Volunteer within 1:5 ratio: Free
Trained Teen & Adult Volunteer out of 1:5 ratio: $65


This covers all programming fees, meals, lodging, and t-shirt!
*There will be a $50 fee for returned checks
This camp is limited to 60 boys and 60 girls. Registration will be accepted on a first come first serve basis, so don't wait to register!