January 20-21, 2024
Participant Registration |Food Frenzy Adult Volunteer Application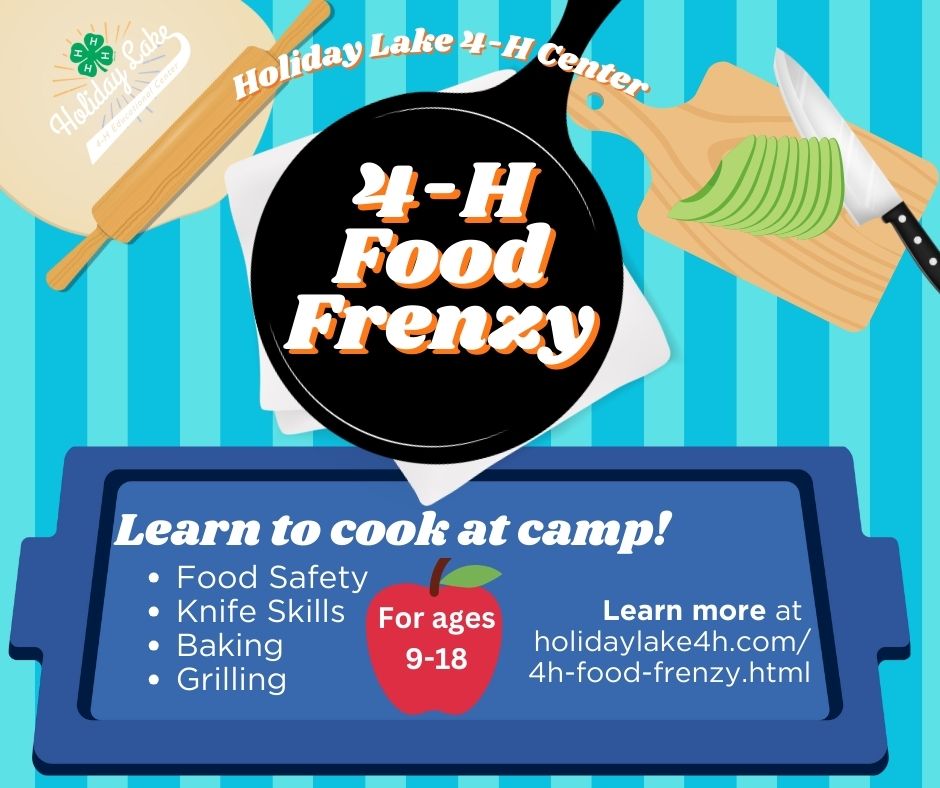 Registration opens October 1, 2023.
Youth ages 9-18 have the opportunity to learn and practice food safety and cooking skills. Campers will explore different cooking techniques and work with professionals in the food service industry. Whether you're new to the kitchen or looking into careers in the industry, this is the camp for you!

Adult volunteers needed to supervise and help with behind the scene projects.
Transportation to this event is not provided.